Editorial Board

Dr. Abraham N. Lieberman
is Professor in Division of Neurology at Barrow Neurological Institute, USA and Director at Bob & Renee Parson Fall Prevention Center. His research focuses on Parkinson Disease, Balance Disorders and Fall Prevention.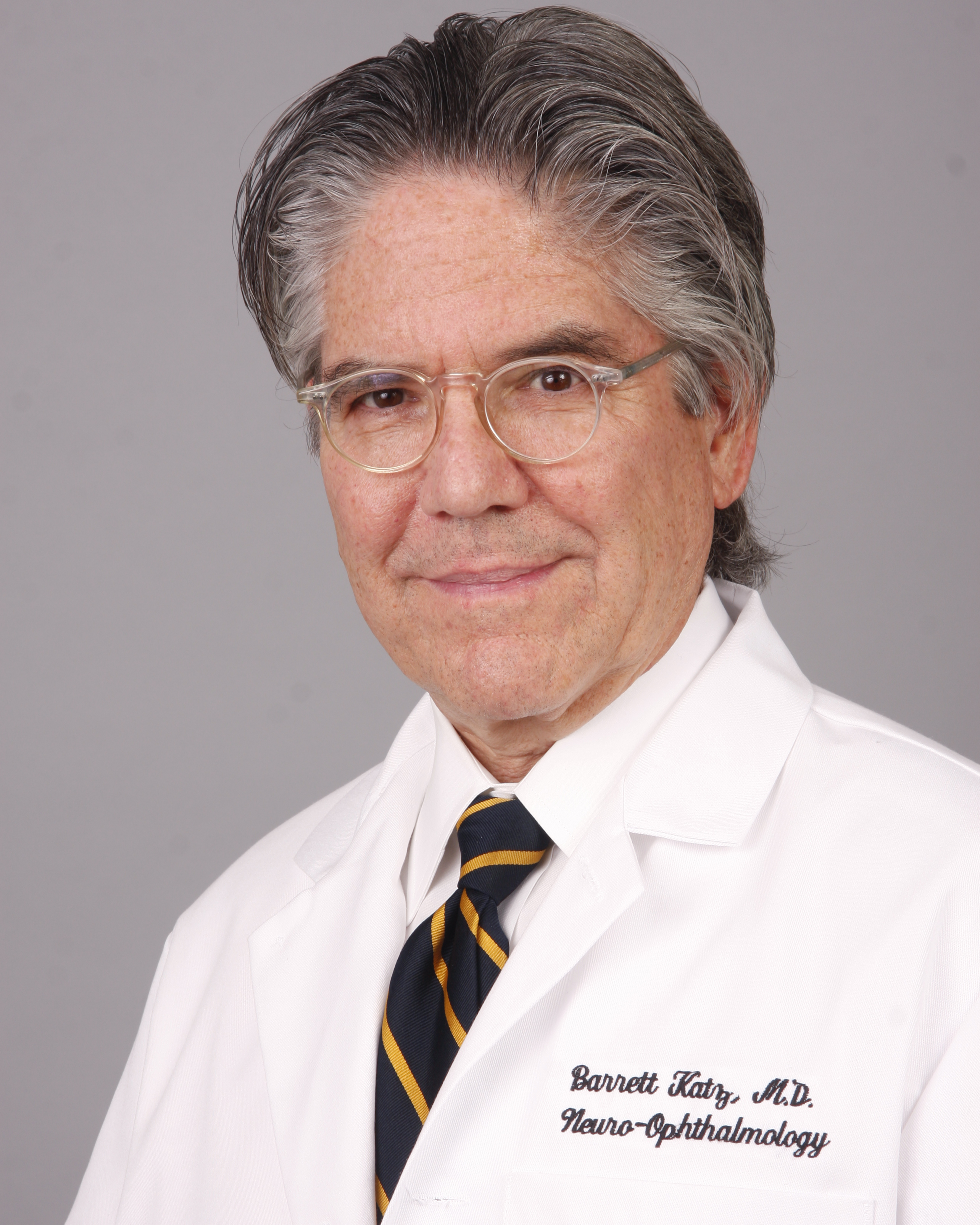 Dr. Barrett Katz
serves as Professor and Chairman of the Department of Ophthalmology at the George Washington University, USA. He also serves as Executive Director of the Office of Clinical Trials, which manages all trials in all arenas for the medical college and the hospital. His clinical expertise is in treatment of optic nerve diseases, ocular manifestations of systemic diseases.

Dr. Tatsuya Kin
is the Director of Clinical Islet Laboratory and Adjunct Professor at Department of Surgery, University of Alberta, Canada. His research interests in experimental surgery with a focuses on islet cell transplantation, Islet isolation, Organ preservation, Organ donation and Islet biology.

Dr. Yog Raj Sharma
is Former Chief and Professor of Ophthalmology at Dr. R. P. Centre for Ophthalmic Sciences, AIIMS India and former faculty at Yale University school of Medicine. He is a Padma shree awardee by President of India. His research focuses on Vitreo-retinal Surgery, Diabetic Retinopathy and PVR.
Dr. Ken H. Young
Professor at the University of Texas MD Anderson Cancer Center, USA. His research focuses on EBV+ lymphoma, TP53 and MYC molecular target pathway. He also focuses on these funded programs and recent promising clinical trials related to these pathways.

Dr. Jan M. Keppel Hesselink
is a Professor of Medical Pharmacology at the University of Witten/Herdecke, Germany. Currently, he focuses on the science and treatment of neuropathic disorders and pains. He is currently also advising life science investors (LSP) and medical and pharmaceutical companies in the field of the development of new drugs.

Dr. Kamil Kuca
is a Professor, Faculty of Military Health Sciences, University of Defense, Czech Republic. His research interests are toxicology, pharmacology, drug desing, nerve agent poisonings, CBRN, IT, vaccine adjuvans, technology transfer, pharmacoeconomy, chemical and biological terrorism.

Dr. Augusto Lourenço
is a Professor and Head of General Surgery Department, Sousa Martins Hospital, Guarda, Portugal. His research focuses on Inguinal Hernia and the Development of a new Hernia mesh.

Dr. Morales-Borges Raul H
is a Medical Director at American Red Cross and Chief Medical Officer at Ashford Institute of Hematology & Oncology, San Juan, Puerto Rico, USA. His area of interest lies in MTHFR mutations and hypercoagulable state and diabetic peripheral neuropathy. He has particular interest in Orthomolecular Medicine, Nutrigenomics and Nutrigenetics.

Dr. Rajendra Badgaiyan
is a Director of the Laboratory of Advanced Radiochemistry at University of Minnesota in Minneapolis, USA. His area of interest lies in the detection, mapping, and measurement of neurotransmitters released during cognitive and behavioral processing in the live human brain. By allowing study of neurochemical control of human cognitive and behavioral functions.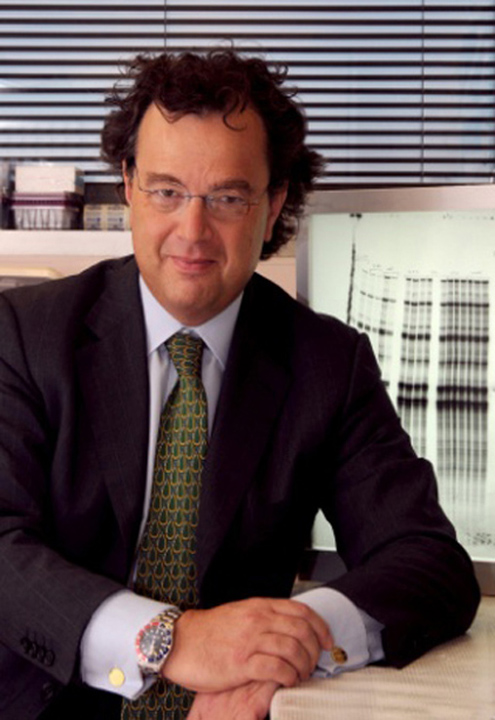 Dr. Giulio Maria Pasinetti
is the Chief of the Brain Institute Center of Excellence for Novel Approaches to Neurodiagnostics and Neurotherapeutics and is a Professor of Neurology, Psychiatry, Neuroscience, Geriatrics, and Adult Development, Icahn School of Medicine, USA. His research is on lifestyle factors and metabolic co-morbidities and principal focus is the prevention of Alzheimer's disease.

Dr. Avi L. Friedlich
is Chief of Research & Development at Los Alamos Therapeutics, Inc., which promotes clinical development of 6-Lithium carbonate as a medication. He practices General Adult Psychiatry in Boston, USA and he is active in the field of Abstract Empirical and Genomic Art. His research focuses on Novel therapeutics for neurologic and psychiatric disorders.

Dr. Han Dai
is a Manager in GlaxoSmithKline, Pennsylvania, USA. His research interests include Drug Discovery, Drug Development, Immunology and Inflammation, Oncology, Metabolic Diseases, Neurological Diseases and Infectious Diseases. He is an expert in structure based drug design, fragment-based drug discovery, drug/target interaction characterization and computational modeling.
Dr. Ranjit Thirumaran
is an Associate Director Clinical Lab Operations, Genelex Corporation, Seattle, Washington, USA. His research interests include monitoring Clinical Trial studies in support of evaluating clinical outcomes from the use of Cytochrome P450 DNA testing and Drug Gene interaction software.

Dr. D Sultan Sheriff
is an Associate Dean and Professor at MAI Medical Sciences, India. His area of interests lies in the Endocrine techniques, Clinical BioChemistry, Medical Ethics – Resource person.

Dr. Sara Pascoe
is a Research Titular Professor at the Institute of Experimental and Clinical Therapeutics, Health Sciences University Center, University of Guadalajara, Guadalajara, Mexico. Her research interests are in cardiovascular and metabolic diseases. Drug Discovery and Development. Currently is a principal Investigator to performing clinical trials in Pharmacology.

Dr. Yue Tang
is an Associate Professor in the Department of Pharmacy at China Pharmaceutical University, China. Her research interests are in drug delivery systems, biopharmaceutics, pharmacokinetics, biomedical engineering, diagnostics and life sciences.

Dr. Diane Chau
serves as an Associate Professor in the Department of Geriatrics at University of California and Medical Director at VASDHCS Community Living Center, San Diego, USA. She is also the Managing Director, CEO of San Ysidro Health Center, HealthVerge, UC San Diego, USA. Her area of interest lies in the use of wearable devices in telemedicine, healthcare.

Dr. Sandeep Kumar Kar
is presently working as Assistant Professor, department of Cardiac Anesthesiology, Institute of Postgraduate Medical Education & Research, India. His research interest on Anaesthetics, Cardiac Surgery, Heart Failure, Cardiopulmonary Bypass, Pain Perception, Guitarist, Violinist, Percussionist, Keyboard player, Music therapist.

Dr. Alicia Palladino
is a Research Assistant Professor at the University of Pittsburgh, USA. She has published numerous manuscripts investigating RNAsplicing, RNA interference, Drosophila genetics, human disease models and mitochondrial disease pharmacotherapies, and is currently a co-Investigator performing pre-clinical studies evaluating novel gene therapy approaches.

Dr. Dongyan Yang
is an Assistant Professor in the Department of Epidemiology at University of Louisville, USA. Her research interests include cancer epidemiology, pharmacoepidemiology and study designs and statistical analysis methods for clinical trials and population based epidemiologic studies.

Dr. Yoshihiko Ito
is an Assistant Professor in the Department of Pharmacokinetics and Pharmacodynamics, School of pharmaceutical sciences at University of Shizuoka, Shizuoka, Japan. His research interests are PK/PD analysis based on receptor binding, urological pharmacology, clinical pharmacology.

Dr. Hossam Haroun Gamal El-Din
is an Assistant Professor of Urology at Faculty of Medicine, Tanta University, Egypt and also Specialist of Urology in a private Hospital in Kuwait. His area of interests lies in endourology, pediatric urology, hypospadias surgery, urethral reconstruction, extracorporeal shock wave lithotripsy (ESWL).

Dr. Mostafa Mahmod Khalil
is an Assistant Professor of Urology and Andrology in Benha University, Egypt. His area of interest lies in endourology, urolithiasis and laser lithotripsy.

Dr. Nilay Solanki
is Assistant Professor in RPCP, Charotar University of Science and Technology, India. His research interests are Neuroscience and Neuropharmacology, Diabetes & its complications, Clinical Pharmacy-Drug Utilization, Medication errors, Pharmacoeconomics research, Ethanopharmacology.

Dr. Sita Somara
is an Associate Scientist, Process Development and Regulatory Affair Lead at Regenerative Medicine Clinical Center, Wake Forest Medical Center, Winston Salem, USA. Her area of interests lies in the process Development, clinical product development, regulatory management, clinical studies management, business analysis, development and management.

Dr. Adonis Sfera
is a Psychiatrist in Patton state hospital, USA, and served as PI or co-investigator and multiple industry-sponsored clinical trials in dementia and schizophrenia with impairment in the cognitive domain, over time developed an interest in delirium. He had a background in psychiatry with board certification in the subspecialties of psychosomatic medicine and addiction medicine.

Dr. Riham Mostafa Abd El Maqsoud Fliefel
is an Assistant Lecturer, Department of Oral and Maxillofacial Surgery, Alexandria University, Egypt. Her interests are in tissue Engineering and Stem cells, Oral and Maxillofacial Surgery. She works on isolation of mesenchymal stem cells from different tissue sources as bone marrow, fat tissue and isolation of osteoblasts and osteoclasts from bone and blood.
Dr. Piazza Fabrizio
is a Contract Professor, Department of Surgery and Translational Medicine, University of Milano-Bicocca, Italy. He established The inflammatory Cerebral Amyloid Angiopathy and Alzheimer's disease Biomarkers International Network (iCAβ). His research focuses on the discovery and validation of diagnostic biomarkers in Cerebral Amyloid Angiopathy and Alzheimer's disease clinical trials.

Dr. Pravir Kumar
is an Adjunct Faculty of Neurology, Tufts University School of Medicine, Boston, USA and Associate Professor in the Department of Biotechnology at Delhi Technological University, India. His areas of interest and expertise include molecular chaperone and ubiquitin E3 ligase in neurodegenerative disorders along with aberrant cell cycle re-entry in aged neurons and muscles.
Dr. Peterus Thajeb
is an Adjunct Clinical Professor of Medicine and Neurology, National Yang-Ming University School of Medicine, Taipei, Taiwan and Former Director, Department of Neurology, Taipei, Taiwan. His Research interests are in mitochondrial disorders, cerebrovascular diseases, neurodegeneration and neural repair, embryonic neuronal cytoprotection.

Dr. Mohammad Jamali
serves as a University Professor and Program Leader of Health Sciences in Abu Dhabi, United Arab Emirates. He is also a Senior Scientific Advisor and Program Leader for Al Shaheen Paramedical College & Hospital, India. His areas of interest and expertise include Biochemistry, Physiology, Anatomy and Hospital and Health care Management.

Dr. Yasser Noureldin
is Postdoctoral Urology Research Fellow at Royal Victoria Hospital, McGill University Health Centre (MUHC), Montreal, Quebec, Canada and Lecturer of Urology and Andrology, Benha University, Benha, Kalyobiya, Egypt. His areas of interest are Surgical Education and Simulation, Endourology and Urolithiasis.

Dr. Sanjeev K Anand
is a Research Scientist, Elanco Animal Health, India. His research focuses on screening, assessment, research, development of early technologies including antibiotics, immune modulators, biologicals, and antivirals for therapeutic purposes and also responsible for finding new & innovative technologies which can not only help animals live long but also improve quality of life.

Dr. Mohamed A Sultan
is Gastroenterologist at North Colorado Medical Center, Banner Health, USA. He has American Board of Internal Medicine (ABIM) certified in Gastroenterology. He completed his MD from MedStar Georgetown University Hospital. His research interests in therapeutic endoscopy with focus on pancreaticobiliary disorders.

Dr. Sinisa Franjic
is Faculty of Medicine, Josip Juraj Strossmayer University of Osijek, Republic of Croatia, Europe. His research interests are medical law, health law, forensics, computer criminality, criminalistics, criminal procedure law, copyright law.