Editorial Board

Dr. Dietlind L. Wahner-Roedler
is a Professor of Medicine in the College of Medicine, Mayo Clinic, USA. Her research interests include Benign and malignant diseases of the breast, Hematology-monoclonal gammopathies and Alternative Medicine. She is a member of American College of Physicians, American Society of Breast Disease and Midwest Society of General Internal Medicine.

Dr. Adam Perlman
is an Executive Director of Duke Integrative Medicine, Duke University Health System as and in a leadership role for Duke's Health and Wellness portfolio, contributing to the work of healthcare transformation within and beyond the University System. Dr. Perlman is immediate past Chair for the Consortium of Academic Health Centers for Integrative Medicine.

Dr. Kenneth R. Pelletier
is a Clinical Professor of Medicine and Professor of Public Health in the Department of Medicine at the University of Arizona and University of California (UCSF) School of Medicine. He also serves as Chairman of the American Health Association (AHA) and is a Vice President with American Specialty Health (ASH).

Dr. Debasish Kundu
is a Visiting Professor at Khulna Homeopathic Medical College & Hospital, Khulna, Bangladesh and Visiting Homeopathic Physician at Shri Debdutta Ashram, Pune, India. His research interest mainly on tribal use of herbs and Medical Specialty is Homeopathic and Spagyrics.

Dr. Marek Jan Los
is a Professor in department of Clinical & Experimental Medicine (IKE), Linkoping University, Sweden. In 2010 he joined Linkoping University, and became the member, and Scientific Secretary of Integrative Regenerative Medicine Center (IGEN). His research mainly aims at the development of anticancer drugs preferentially targeting cancer stem cells.
Dr. Guan-Cheng Sun
is the founder and Executive Director of the Institute of Qigong & Integrative Medicine. He has spent over 35 years of Qigong practice refining his Qigong skills and has developed a new system of Qigong called "Yi Ren® Qigong. He is currently engaged in research at the Institute of Qigong and Integrative Medicine and the Bastyr University.
Dr. Paolo Roberti di Sarsina
is a former Medical Director of Psychiatry in the National Health Service, first in Imola and then in Bologna. He was a Coordinator of the Commission on Non Conventional Medicine of the Council of MDs and Dentists of the Province of Bologna. His field of interest is mainly on Complementary and Alternative Medicine.

Dr. Moo-Ho Won
is working as a Professor in the Department of Neurobiology, School of Medicine, Kangwon National University, Chuncheon, Korea. His research field & interest includes Neuroprotection in experimental ischemic stroke, Neurogenesis in damaged & aged central Nervous System (CNS), and Medicines for neuroprotection & neuroregeneration in aged & damaged CNS.

Dr. Ying-Yong Zhao
is a Professor at Department of Traditional Chinese Medicine, The School of Life Sciences, Northwest University, China. His research focuses on phytochemistry, pharmacology, pharmacokinetic & metabolomics of chronic kidney disease and therapeutic effects of natural medicine.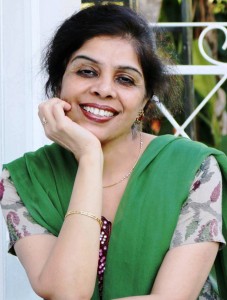 Dr. Namrata Chhabra
is a Professor and Head in Department of Biochemistry at S.S.R Medical College, Mauritius. She credits a multitude of research publications, she is also faculty, editor, reviewer, member advisory board of peer reviewed journals. Her research interests are based on the risk prediction and preventive aspects of Ischemic heart disease, diabetes mellitus, obesity and cancers.

Dr. Shailendra K. Saxena
is an Associate Professor in the department of Family Medicine at Creighton University Medical Center in Omaha, Nebraska. He has been extensively involved in teaching to medical students, residents and received several outstanding teaching awards. His Medical Specialty is Family practice which provides continuing and comprehensive health care for the individual and family.

Dr. Armaity Vaghaiwalla Austin
is an Associate Clinical Professor in the Dept. of Family Medicine at Keck School of Medicine of University of Southern California (USC). She currently serves as Chair of the Education Committee on Integrative Medicine at Institute of Integrative Health at USC. She has special interest in Integrative Medicine, Biomedical Ethics and Global Health.

Dr. Sookyung Lee
is an Associate Professor at Cancer Center, Kyung Hee University Hospital at Gangdong. She is the Chair of department of clinical oncology, College of Korean Medicine and she is acting editor on cancer CAM issues of Evidence Based Complementary and Alternative Medicine. She joined the integrative cancer center in the East West Neo Medical Center, in 2006.

Dr. Joel G. Anderson
is an Assistant Professor in the School of Nursing, University of Virginia, USA. His research interests include the use of non-pharmacological therapies and interventions, including Healing Touch, to improve patient-reported and patient-centered outcomes in chronic disease and the acute care setting. He serves as a Research Director for the Healing Touch International.

Dr. Jingxia Liu
is working as an Assistant Professor in the Department of Integrative Medical Biology, Section for Anatomy at Umea University, Sweden. Her current research focuses on finding the cause or causes of amyotrophic lateral sclerosis (ALS), understanding the mechanism involved in the progression of the disease. She works on both human ALS and animal models of ALS.

Dr. Sai Cherala
is an Assistant Professor in Family Medicine & Community Health, in University of Massachusetts Medical School. Her research interests include improving clinical quality in patient-centered medical homes & public health. Her current work is on development & evaluation of complex & critical clinical policies, designed to improve access and quality of clinical services for populations.

Dr. Harold H. Fain
is Medical Director at the Viola Pitts Community Health Center & Assistant Professor with the University of North Texas Health Science Center in Fort Worth, Texas. A physician nutrition specialist board-certified in Family Medicine, Public Health and General Preventive Medicine, he encourages & teaches healthy lifestyles to patients, medical students, and community groups.

Dr. Kelley Bishop
is an Assistant Professor of Family Medicine at the University of Mississippi Medical Center in Jackson, Mississippi (UMMC). Throughout her 14 years of family medicine she has had a keen interest in herbal medicine. She is currently on the Integrative Medicine Clinic Committee with UMMC, involved with the organization process of forming that clinic.

Dr. Sonya Shipley
is an Assistant Professor in the department of Family Medicine, University of Mississippi Medical Center, USA. She is board certified by the American Board of Family Medicine & has been in private practice for the last 2 years, most recently in Memphis, TN. Her interests include pediatric health & prevention, women's health, healthcare disparities, & medical missions.

Dr. Joydip Kundu
is an Associate Research Scientist in the Department of Chemical Engineering, Northeastern University, USA. His research interests include biologically inspired biomaterials, tissue engineering, regenerative medicine and drug delivery. His current research focuses on development of biomimetic matrices, investigating cellular interaction to the matrices and their ability to integrate within the host tissue.