Editorial Board
Dr. Kenneth Maiese
is Professor at Head of Cellular & Molecular Signalling at New Jersey Health Sciences University, USA. He holds several patents, has over 300 publications & has authored 5 books.

Dr. Soner Duru
is a Professor of Neurosurgery at Duzce University, Duzce, Turkey. He is a pediatric neurosurgeon. His research interests are congenitally central nervous system abnormalities especially myelomeningocele, hydrocephalus, neuroendoscopic applications and also intrauterine neurosurgical operations that fetal neurusurgery.

Dr. Todd D. Gould
is an Associate Professor in the Departments of Psychiatry, Pharmacology and Anatomy & Neurobiology at the University of Maryland School of Medicine in Baltimore, USA. His research uses behavioral & molecular approaches to study the pharmacology of psychotropic medications in rodents and collaborative translational studies with both basic science and clinically focused research groups.
Dr. Giampiero Capobianco
is an Associate Professor in Gynecology and Obstetrics with medical and surgical assistance, Sassari University, Italy. His research areas include Physiopathology of Human Reproduction and Gynecological Endocrinology, Gynecological Pathology, Gynecologic Oncology, Medicine of the Prenatal Age, Diagnostic Ultrasound in Gynecology and Obstetrics, Urogynecology.

Dr. Baeg Gyeong Hun
is an Assistant Professor in the Department of Anatomy, YLL School of Medicine, National University of Singapore, Singapore. His research interests include Effects of airborne pollutants on the induction of reactive oxygen species (ROS), Cytotoxicity of nanoparticles & molecular mechanisms underlying the toxicity, Role of the JAK/STAT signaling in stem cell maintenance & self-renewal.

Dr. Bjorg Thorsteinsdottir
is an Assistant Professor at Division of Primary Care Internal Medicine, Instructor of Medicine, Mayo Clinic Rochester, USA. Her research interests are Ethics, End of life care, Transitions of care, Resource allocation & Health policy. She is currently working on economic & ethical analysis of practice change in hemodialysis.

Dr. Rui Diogo
is an Assistant Professor at the Howard University College of Medicine and a Resource Faculty at the Center for the Advanced Study of Hominid Paleobiology of George Washington University, USA. He is the co-editor of 2 books and the first author of 10 books, including "Muscles of Vertebrates" and "Comparative Anatomy and Phylogeny of Primate Muscles and Human Evolution".

Dr. Anmar Khadra
is an Assistant Professor in the Department of Physiology and an associate member of the Department of Physics & Department of Mathematics & Statistics at McGill University, USA. His research interests include quantitative immunology & computational neuroendocrinology. Focuses on analyzing various aspects of autoimmune & endocrine diseases at the molecular & cellular levels.

Dr. Octavian Voiculescu
is a Senior Research Associate, Department of Physiology, Development & Neuroscience. He is interested in the principles of building and shaping the central nervous system in higher vertebrates, and the relationship between morphogenesis and patterning of embryo.

Dr. Omid Iravani
is a faculty lecturer at National University of Singapore, Singapore. He teaches Anatomy, Histology and Embryology in Yong Loo Lin School of Medicine. His research mainly focuses on cancer biomarker discovery, medical genetics, anatomical pathologies, and medical education.

Dr. Farzad Mortazavi
a faculty member in the Department of Anatomy and Neurobiology at Boston University School of Medicine, USA. He is an expert in Immunohistochemistry and a Confocal Microscopy and studies normal aging, stroke, and recovery of function. He is also course director for Experimental Design and Analysis in the Forensic Anthropology Program.

Dr. Constant
Medicine and trained in surgery in Ireland before moving to the UK to undertake specialist training in orthopaedic and trauma surgery. He has a keen interest in teaching and training students & young doctors and was awarded a MA by Cambridge University in 2000 for this work.

Dr. Yin Wang
is an Instructor at the Baylor College of Medicine, USA. Her expertise is in the field of diabetic nephropathy. She received an M.D. from Tianjin Medical University in China and a Ph.D. from Kobe University in Japan. In her current position, Dr. Wang works on research projects in nephrology and the use of stem cells and nanotechnology to treat kidney disease.

Dr. Elyssa Feinberg
completed her residency in General Surgery at the Montefiore Medical Center, Albert Einstein College of Medicine, NY, USA. There she was awarded the distinct honor of being inducted into the Leo M. Davidoff Society for her significant contribution to the education of students at the College of Medicine. She is currently doing a fellowship in Multiorgan Abdominal Transplantation at Stanford University.

Dr. Sarika Rohatgi
is currently working at Medical College of Wisconsin, USA. Her research interest focuses on all aspects of pediatric GI physiology and pathology, had keen inclination towards liver disease. This has lead to my research in congenital hepatic fibrosis, a rare developmental defect affecting biliary ductal plate in liver.

Dr. Jorge Organista-Nava
is currently working in the Laboratory of Molecular Biomedicine, Guerrero State University, Mexico, USA. His research focuses on understanding genetic factors important in childhood cancer (mainly acute leukemia) and cervical cancer and also focusing on the expression of microRNAs as prognostic markers in cancer.

Dr. Pawel Jan Kolodziejski
is an Instructor in the Department of Surgery at Baylor College of Medicine in Houston, USA. His research interest focuses on tissue processing obtained from lungs of patients with primary pulmonary hypertension, who undergo lung transplantation. He is interested in organ transplantation and reconstruction, as well as tissue engineering. He is an author of many publications and a book chapter.

Dr. Wei Li
is an investigator in Novartis Institutes for BioMedical Research, Shanghai, China. He received his PhD degree in State Key Laboratory of Virology, Wuhan University, China. His research is now focused on the next-generation sequencing and epigenetic studies of heart diseases, cancers, muscle regenerations, and infectious diseases.

Dr. Sandeep Kumar Kar
is presently working as Assistant Professor, department of Cardiac Anesthesiology, Institute of Postgraduate Medical Education & Research, India. His research interest on Anaesthetics, Cardiac Surgery, Heart Failure, Cardiopulmonary Bypass, Pain Perception, Guitarist, Violinist, Percussionist, Keyboard player, Music therapist.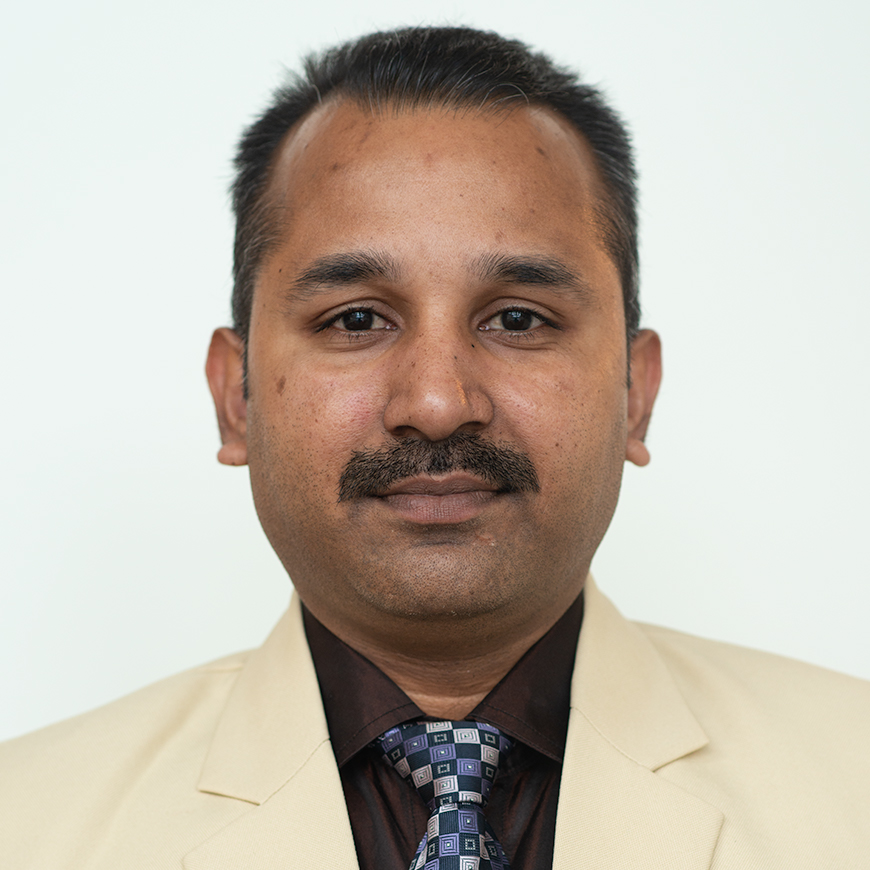 Chakravarthy Marx Sadacharan,
is Associate Professor in Department of Anatomy at University of New England (UNE). Currently  teaching Human Gross Anatomy and Embryology involving didactic lectures. He is very much interested to carryout inter disciplinary research in his area.