Editorial Board

Dr. Godwin E. Mbamalu
is a Professor and Associate Vice President for Research at Benedict College and adjunct Professor at the Arnold School of Public Health, University of South Carolina. His research interests are in health disparities, community based participatory research, and contaminant-physio-chemical interactions.

Dr. Kerry Hitos
is a Senior Epidemiologist & Research Scientist. She is Executive Director of the Westmead Research Centre in the Division of Surgery, The University of Sydney at Westmead Hospital. Her research interests are cardiovascular disease, diabetes & cancer with a focus on epidemiological, clinical & pathophysiological aspects of venous thromboembolism & cancer.

Dr. Biswas
is the Deputy Director of the Perry Point Coordinating Center, Cooperative Studies Program, U.S. Department of Veterans Affairs. He is also an Assistant Professor at the Department of Epidemiology and Public Health, School of Medicine, University of Maryland. Currently he is serving as biostatistician for various VA, NIDA and University of Maryland clinical trials (national and international).

Dr. Linda Thompson Adams
is an  Associate Vice Chancellor of University Outreach, Distance Education, Professional Development and Professor of Nursing. Dr. Adams provides leadership and vision for University partnerships with external communities in the land-grant tradition. In addition, she works with the academic units on campus to develop non-traditional academic programs for adults and children.

Dr. Mazen S. Zenati
is an Assistant Professor of Surgery, Epidemiology and Clinical and Translational Science in the Department of Surgery, University of Pittsburgh. His research career has covered a variety of topics including surgery, trauma, injury surveillance, transfusion practices, nutrition, cancer, quality assurance, clinical research methodology, and risk factors of chronic diseases.

Dr. Steven A. Koehler
is an Adjunct Associate Professor of epidemiology, University of Pittsburgh Graduate School Of Public Health. He was the former Chief of the Epidemiology Division, Allegheny County Medical Examiners Office. He is the founder & executive director of Forensic Medical Investigations providing comprehensive forensic/medical death investigations.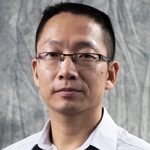 Dr Xiaohui Xu
is an Associate Professor, Department of Epidemiology and Biostatistics, Texas A&M University, School of Public Health and has received excellent training in epidemiology, biostatistics, toxicology and medicine. As environmental epidemiologist, he has strong methodological and analytical skills in epidemiological research.