Editorial Board

Dr. Christopher L. Moore
is an Associate Professor in the Department of Emergency Medicine, clinician-educator track. He is a national leader in the field of emergency ultrasound performed by emergency physicians at the bedside. Sometimes called the "stethoscope of the future" ultrasound has emerged over the last two decades as a tool for use by diverse specialists.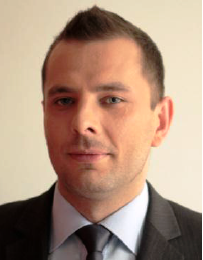 Dr. Lukasz Szarpak
is the President of International Institute of Rescue Research and Education and Researcher at Department of Emergency Medicne, Medical University of Warsaw. He is also an Assistant Professor of Collegium Masoviense – University of Health Science, Poland. His research focuses on Emergency Medicine, Anesthesiology, Critical Care, Trauma Care, Transplantation and Meta-analysis, Intubation and Anesthesiology.

Dr. Ilene Claudius
is an Associate Professor at USC, Keck School of Medicine and attends in the Emergency Department at LAC+USC. She received a medical degree from UCLA then completed a residency in Pediatrics and Emergency Medicine at UCLA. Her current research interests include apparent life threatening event, adolescent mental health, and pediatric disaster medicine.

Dr. Meng
is MD at the China Medical University and PhD at the Capital Medical University in China. His research interests include development of neuroprotection strategies of cerebral ischemia, such as hypothermia, knocking down MCU (Mitochondria Calcium Uniporter), ECPB (Emergency Cardiopulmonary Bypass).

Dr. Jordan Spector
is an Assistant Professor at the Boston University School of Medicine, and serves as the Associate Residency Director for the Department of Emergency Medicine at Boston Medical Center. His areas of interest include medical education, airway management and Clinical Informatics.

Dr. Adeyinka Adedipe
is an Assistant Professor Divison of Emergency Medicine, University of Washington and Director of Emergency Ultrasound. He also provides clinical supervision for residents in emergency medicine, medical, surgical and medical students rotating through the Harborview Medical Center's Level 1 Trauma. His research interests are Emergency Ultrasound education and quality assurance.

Dr. Bo Burns
is an Associate Professor in the Department of Emergency Medicine at the University of Oklahoma, School of Community Medicine in Tulsa, where he is the Program Director and Director of Medical Education. His research interests are Crotalid envenomation, current and emerging synthetic drugs of abuse, critical care, resuscitation, and medical education including transitions of care.

Dr. Chad M. Cannon
is a Research and Associate Medical Director at the University of Kansas Hospital in Kansas City, Department of Emergency Medicine. Cannon's research interests are recognition and management of severe sepsis and septic shock; biomarkers that aid in the earlier detection or risk stratification of sepsis, cardiovascular emergencies and improving trauma triage using scoring systems.

Dr. Christopher R. Tainter
is an Assistant Professor at the University of California, San Diego, in both the Department of Emergency Medicine as well as the Department of Anesthesiology, Division of Critical Care. His clinical and research interests include resuscitation, critical care in the emergency department, and point-of-care ultrasound and echocardiography.
Dr. Howard Roemer
is an Adjunct Associate Professor in the Department of Emergency Medicine at University of Oklahoma School of Community Medicine. He helped in establishing the EM residency at University of Oklahoma School of medicine. His extensive background consulting is on process improvement, risk management, publishing in area of emergency care of pregnant women.

Dr. Puskarich
is an Assistant Professor at the University of Mississippi Medical Center in the Department of Emergency Medicine. His primary research interest is in better understanding the effects of shock states on mitochondrial function, with the goal of developing improved diagnostic and prognostic markers, as well as novel therapeutic strategies based upon the concept of metabolic manipulation.

Dr. Liudvikas Jagminas
is an Associate Professor and Vice-Chair of Clinical Operations in the Department of Emergency Medicine at Yale University. His research interests are workflow optimization and clinical performance improvement in the Emergency Department and medical informatics, Emergency Airway Management and Procedural Sedation.

Dr. Anna Waterbrook
graduated from the University of Maryland School of Medicine and the Quinnipiac School of Law. He served as a member on the American College of Emergency Medicine's Medical Legal Committee. He was former Research Chair Connecticut College of Emergency Physician's Scientific Assembly. He was recently elected as a member of the Connecticut Board of Medical Examiners.

Dr. Bedolla
was raised in a medical family running charity clinics in Latin America. He attended the UT Southwestern, to which he has returned as an Attending at the Austin EM Residency. He produces investigator-initiated, NIH-sponsored, and industry research. Areas of interest include ID, Mass Events, Heat Illness and CT Utilization.

Dr. Audrey Paul
completed her undergraduate training at Harvard College and her MD and PhD at the Mount Sinai School of Medicine. She served as secretary and chair of the pediatric section of emergency medicine of the American College of Emergency Physicians and is co-editor of the ACEP pediatric emergency section microsite. Her interests are parent education, asthma and injury prevention.

Dr. Brian Price
is an attending EM Faculty in Austin Texas, working at a level 1 trauma center and at level 1 Children's Trauma center, since 16 years . He had just started an ACGME EMERGENCY Medicine PGY class and is slotted for 8 per year. He is one of the core educational faculty, specifically the ED Administration. He is also a sub-investigator with his Research Group affiliated with Emergency Service Partners.

Dr. Erhabor Osaro
is a Professor at Faculty of Medical Laboratory Science, Usmanu Danfodiyo University, Nigeria. His research focuses on Haematology and Blood Transfusion Science, Immunohaematology, Transfusion Medicine and Laboratory Total Quality Management.