Editorial Board
Editor-in-Chief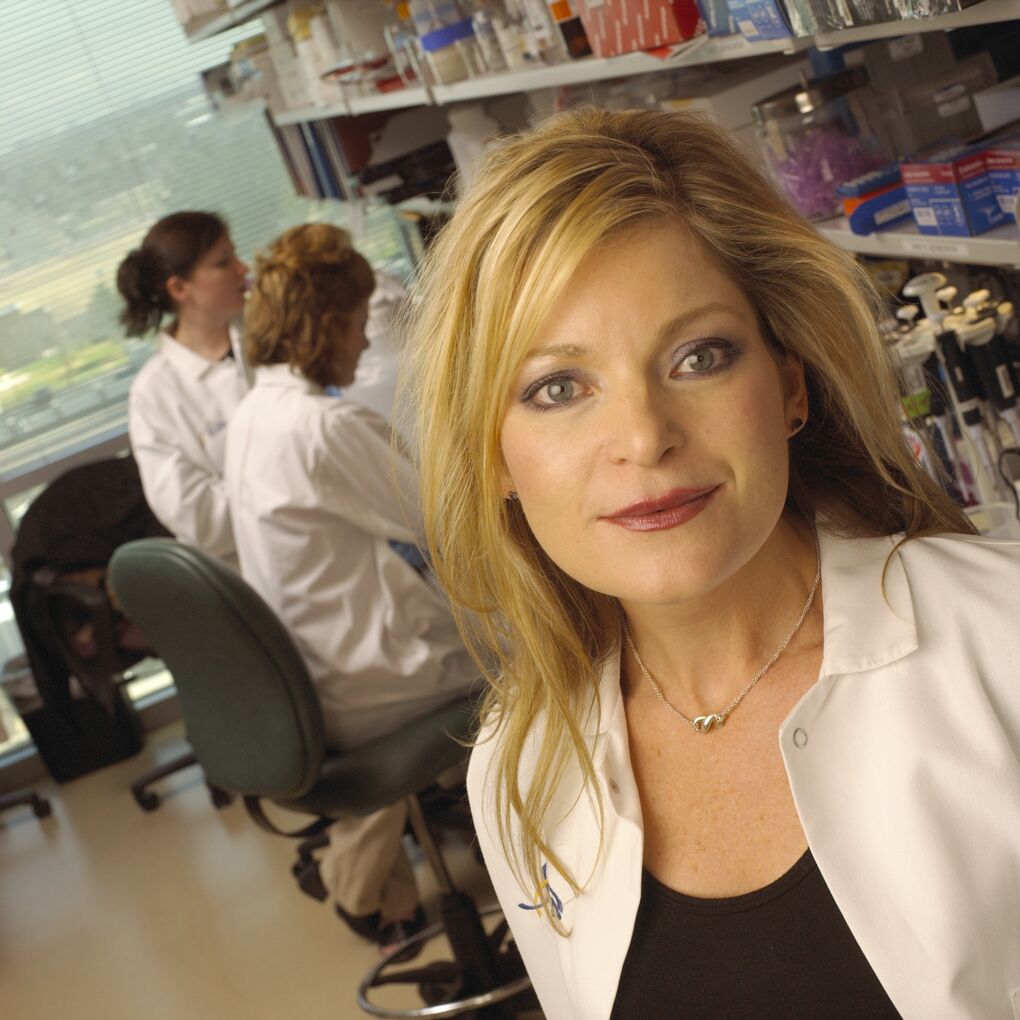 Dr. DiStefano
is a Senior Investigator & Director of the Diabetes, Cardiovascular and Metabolic Diseases (DCM) Division at Translational Genomics Research Institute in Phoenix, Arizona. Her research focuses on the molecular mechanisms underlying susceptibility to complex metabolic diseases including obesity, renal complications of type 2 diabetes, diabetic dyslipidemia, and non alcoholic fatty liver disease.

Dr. Mustafa 'Mike' Z Younis
is Professor in Department of Health Policy & Management, School of Health Sciences, Jackson State University, USA. His work focuses on Diabetes Education, Unit Cost for Diabetes treatment, Debt financing for hospitals, Healthcare organizations, Examination of quality and efficiency in the healthcare sector.

Dr. Sandra Aparecida Benite Ribeiro
is Professor at Federal University of Goias-Brazil. She has more than 15 years on the research experience in the field of obesity, hypertension and diabetes.

Dr. Stanley S. Schwartz
is a Associate Professor of Medicine-Emiritus, University of Pennsylvania, USA. His research interests focus on Classification of DM and Its complications, and newer therapies for patients with diabetes.

Dr. Yong Wang
is Assistant Professor of Surgery at University of Illinois at Chicago, USA. He is an expert in the field of beta-cell physiology and islet transplantation with almost 20 years of research experience. In addition, he has experience in islet isolation and transplantation in rodent, non­human primate, and human.

Dr. Sijun Yang
is a Associate Professor in Institute of Animal Model for Human Diseases, Wuhan University, China. His area of expertise is cellular and molecular mechanism of T2D.

Dr. Hugo R. Ramos
is Adjunct Professor of Internal Medicine at Medical Sciences of the Universidad Nacional de Córdoba, and past Chairman of the department of Internal Medicine at the Hospital de Urgencias de Córdoba, Argentina. His area of interest is the relationship between heart, natriuretic peptides, diabetes and obesity.

Dr. Sandeep Kumar Kar
is presently working as Assistant Professor, department of Cardiac Anesthesiology, Institute of Postgraduate Medical Education & Research, India. His research interest on Anaesthetics, Cardiac Surgery, Heart Failure, Cardiopulmonary Bypass, Pain Perception, Guitarist, Violinist, Percussionist, Keyboard player, Music therapist.

Dr. Simón Méndez-Ferrer
is a Adjunct Assistant Professor of Medicine, Endocrinology, Diabetes and Bone Disease, Department of Medicine, Mount Sinai School of Medicine, USA. His research focuses on Mesenchymal Stem Cell, Extracellular Matrix Biology, Parkinson's Disease Cancer Therapy, Cancer Biology, Endocrinology, etc.

Dr. Reshma Ramracheya
is a Diabetes UK RD Lawrence Research Fellow based at the University of Oxford and the aim of her research is to investigate the mechanism by which GLP-1 inhibits glucagon secretion in human islets, characterise a novel receptor for GLP-1 and establish its tissue distribution and dissect the downstream signalling pathways involved.

Dr. Nicolai M. Doliba
is a Assistant Professor in Department of Pharmacology, NIRMA University, India. She is also the recipient of the N. S. Dhalla young scientist award twice. Her areas of interest are metabolic abnormalities in cancer, cachexia and cardiovascular diseases.

Dr. Eduardo Esteban Zubero
is a Medical Doctor at the Emergency Department of Hospital San Pedro and member of the research group at the University of Zaragoza and approved by the governmental agency (DGA), Spain. His research interests are Emergency Medicine and melatonin as an antioxidant in several diseases, especially in ischemia-reperfusion injury.

Dr. Hongju Wu
received her Ph.D training in the University of Alabama at Birmingham. She is currently an Associate Professor in Department of Medicine, Endocrinology section in Tulane University, New Orleans. Her research is related to diabetes with a focus on islet cell biology, alpha and beta cell regeneration.
Dr. Guo Cai Huang
is an senior lecturer in Department of Diabetes & Endocrinology, the Rayne Institute, King's College London. His research interest include improving human islet isolation to achieve more graftable human islets, enhancing transplanted islet survival by nanoencapsulation & improving islet cell revascularisation, by preserving endothelial cells/cotransplant islet cells with endothelial cells.
Dr. Johan W. Jonker
is an Associate Professor in the Department of Pediatrics, Center of Liver, Digestive and Metabolic Diseases, University Medical Center Groningen, The Netherlands. His current research focuses on the regulation of energy metabolism by the nuclear receptor family and to explore their therapeutic value in treating metabolic diseases.

Dr. Balazs Csoka
is currently RTS III Scientist in the Department of Surgery, Center for Immunity and Inflammation, Rutgers University, New Jersey Medical School, USA. His research Interest includes Metabolic Syndrome, Type 2 Diabetes, Immunology, and Inflammation.

Dr. Biswa p. Choudhury
is the Technical Director for Glycotechnology Research and Training Center, California. His research interest focuses on analysis of glycan architecture from cell or tissues from higher organisms & pathogenic bacteria & understanding the structure-function relationship of glycan and its impact on health and disease.

Dr. Andreas Clemens
is the Medical Head of Ophthalmology Europe at Novartis Pharma AG. He has done research on novel human hormones (brain-gut peptides) and conducted numerous clinical trials in Cardiovascular and Metabolic disease while developing drugs targeting diabetes, prevention of thromboembolism and stroke and treatment of COPD.

Dr. Akankasha Tiwari
is faculty in the Division of Endocrinology at Albert Einstein College of Medicine, New York. Her research focuses on understanding the multi-organ pathogenesis of type 2 diabetes mellitus, particularly malnutrition modulated diabetes mellitus and elucidating the effects of vitamin D repletion on insulin resistance and systemic inflammation.

Dr. Praveen kumar
 is currently working as Research Associate in Infectious Diseases & Metabolic Disorders Research Lab, Warangal, India. He has 11 years of the research experience in the field of diabetes, hypertension.His research interests focus on diabetes and its complications and newer therapies from natural sources for patients with diabetes.