Editorial Board
Editor-in-Chief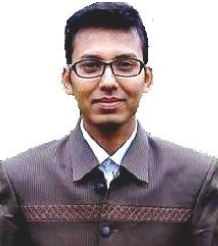 Dr. Ajit Kumar Passari
is a Research Associate in Molecular Microbiology and Systematic Laboratory, Department of Biotechnology Aizawl, Mizoram University, Mizoram. His research interests are Endophytes, Fresh water and Soil Microbial diversity (Actinobacteria and Fungi), Markers study, Phylogeny, Antimicrobial Activity and PGPR, Microbial Natural products.

Dr. Rizwan Ahmad
is Head, Glocal School of Life and Allied Health Sciences. He did his Masters in Biochemistry from Faculty of Life Sceinces, and M.Phil. and PhD from Faculty of Medicine, JNMC, Aligarh Muslim University, Aligarh, India. His research focuses on Protein and Nucleic Acid modification and their role in Autoimmune Disorders.

Dr. Mohamed Aleraky Saleh
is a Professor in the clinical and medical microbiology at Al-Azhar University, Egypt. He is a quality control member in Najran University, Saudi Arabia and member of infection control committee,. His research interests focuses on Medical Microbiology, Clinical Microbiology, Medical Immunology and Virology.

Dr. Mahendra Pal
is ex-Professor of Veterinary Public Health(UNDP), Addis Ababa University, Ethiopia, Africa. Presently working as Consultant of VPH and Microbiology. His research interests are Zoonoses, Medical Mycology, Food Microbiology and Epidemiology of mycoses. He has developed two culture media and stains for the study of fungi. IAVPHS has instituted an Award on his name.

Dr. Kamran Kadkhoda
is an Assistant Professor in the Department of Medical Microbiology & Infectious Diseases, University of Manitoba, Canada. He is a clinical microbiologist at Cadham Provincial Public Health Laboratory. His research interests are serological diagnosis of infectious diseases, sero-epidemiological investigations and molecular laboratory diagnosis of blood-borne pathogens.

Dr. Wen Zhong
is an Associate Professor at the University of Manitoba, Canada, affiliating with the Departments of Textile Engineering and Medical Microbiology. Her research interests are in the area of functional nanomaterials (nanofibers and nanoparticles) for biomedical applications such as infection control, wound dressings and tissue engineering.

Dr. Hridayesh prakash
is an Associate Professor in Amity Institute of Virology and Immunology, Amity University Uttar Pradesh, India. His research focuses on molecular mechanisms by which Chlamydia and Mycobacterial pulmonary pathogens dysregulate both apoptotic & innate immune signalling for their escape from eradication by macrophages during chronic & persistent infections using transgenic & knock out mouse model systems.

Dr. Shunbin Ning
is an Assistant professor in the Department of Internal Medicine, East Tennessee State University, USA. He is interested in the interaction between the tumour virus Epstein-Barr Virus (EBV/HHV4) and the host innate immune system in the development of AIDS-related lymphomas.

Dr. Sandeep Kumar Kar
is an Assistant Professor, Super speciality department of Cardiac anaesthesiology, Institute of Postgraduate Medical Education & Research, and Kolkata, India. He has represented India in several world congresses in Anaesthesiology and Critical Care.

Dr. Aishwarya Devaraj
is currently working as a Postdoctoral Research Scientist in the Center for Microbial Pathogenesis, Nationwide Children's Hospital, Columbus, Ohio, USA. Her main research interests focuses on the role of pathogenic bacterial biofilms in human disease, bacterial pathogenesis and development of anti-biofilm technologies.

Dr. Sinisa Franjic
is from Republic of Croatia, Europe. His research interests are medical law, health law, forensics, computer criminality, criminalistics, criminal procedure law, copyright law.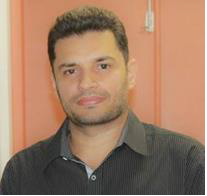 Dr. Alexsandro S Galdino
is a professor and Researcher at Universidade Federal de São João Del-Rei, Divinopoli, MG, Brazil. His research focuses field of cloning and expression of recombinant industrial enzymes for several biotechnological purposes.