Editorial Board

Dr. Rhea Jezer
is the Symposium Director and Chair and an Associate Professor at SUNY School of Environment and Forestry, USA. She is a board member of the League of Conservation Voters and Iroquois Group of Sierra Club. She has been an environmental educator and policy advisor in New York State and nationally for decades.

Dr. Jim Clarke
is a Professor of the Practice of Civil & Environmental Engineering, Vanderbilt University, USA. His research focuses on assessment of risks, environmental impacts of conventional & emerging energy approaches, risk-informed regulation, restoration and long term management of legacy chemical & radioactive waste sites.

Dr. J. Allen Williams
is the Emeritus Professor and the former Director of Environmental Studies Program, University of Nebraska-Lincoln, USA. His research interests focuses on environmental sociology, within this area he is especially interested in issues associated with socialization & environmental concern, social inequality, social change, population & theory.

Dr. Alison L. Spongberg
is a Professor of Geology, Department of Environmental Science, University of Toledo, USA. Her research interests include environmental geochemistry of sediments and water; fate & transport of hazardous contaminants and biogeochemistry, soil science, hazardous waste management, environmental analytical techniques & contaminant hydrogeology.

Dr. Mark Meo
is a Professor, Department of Geography & Environmental Sustainability, Oklahoma Climatological Survey, University of Oklahoma, USA. His research interests focuses on strategic policy innovation & social learning, corporate environmental management, clean fuels & sustainable energy systems, climate adaptation policy, integrated river basin management.

Dr. Zongguo Wen
is a professor, Division of Environmental Management & Policy School of Environment, Tsinghua University, China. His research interests focuses on industrial policy & management on pollution control, energy conservation and CO2 emissions, energy conservation in China's key industries & technology selection problems & technique assessment methodologies with cost-effectiveness analysis.

Dr. Peter Siska
is a Professor of Environmental Science and Head of Department of Geography, Liverpool Hope University, UK. His diverse research background includes applications of geographic information systems and geostatistics into spatial modelling of biosphere, soils and geohazards. Currently, he is working on spatial modelling of heavy metals in soils and their influence on biosphere in Danube Basin.

Dr. Ian Colbeck
is a Professor of Environmental Science, University of Essex, U K. He is a Fellow of the Institute of Physics as well as the Royal Meteorological Society. His research interests include the physico-chemical properties of aerosols, nanoparticles in the environment, environment-society interactions, indoor air pollution, bioaerosols, environment and health.

Dr. Yoshizumi Kajii
is a Professor of Graduate School of Global Environmental Studies, Kyoto University, Japan. His primary area of research is atmospheric chemistry, especially in the troposphere including air pollution issue such as ozone and particulate matters using highly advanced technologies such as laser spectroscopy.

Dr. Makoto Usami
is a Professor of Philosophy and Public Policy in the Graduate School of Global Environmental Studies, Kyoto University, Japan. His areas of specialty are legal and political philosophy, and his research interests include climate justice, global justice, and inter generational justice.

Dr. Wael Abdel Kawy
is a Professor in the Department of Soil Science, Faculty of Agriculture, Cairo University, Egypt. His research focuses on soil morphology and classification, land resources assessment, evaluation and conservation, soil mineralogy, soil chemistry, soil erosion and watershed management, dry land agriculture and geographic information systems.

Dr. Shivraj Hariram Nile
is a Research Professor, Department of Molecular Biotechnology, College of Life & Environmental Science, Konkuk University, South Korea. Currently he is working on analysis of Food, Pharmacology, Toxicology and natural compounds with their biological study and food, drug and chemical toxicology.

Dr. Yao-Tung Lin
is a Professor in the Department of Soil and Environmental Sciences at National Chung Hsing University, Director of Environmental Nano-Material Measurement Laboratory, Taiwan. His research interest is environmental nano-material, in issues associated with the application and implication of nanotechnology on the environmental and agricultural systems.

Dr. Zhi (Luke) Wang
is a Professor of Hydrology and Soil Physics in the Department of Earth and Environmental Sciences at California State University, Fresno. He is currently the coordinator of the advanced GIS certificate program in the university. His research focuses on environmental hydrology, hydrogeology, GIS, geostatistics and soil sciences.

Dr. Aydin Ozdemir
is an Associate Professor at Ankara University Faculty of Agriculture Department of Landscape Architecture, Ankara, Turkey. He specializes in landscape design, physical and sociological assessments of urban public spaces and landscape engineering with a focus on site design.

Dr. Solhe F. Alshahateet
is an Associate Professor at Mutah University, Jordan. His research interest includes physical organic chemistry, synthesis, characterization of semiconducting materials, drugs reformulation, chemical X-ray crystallography, host-guest chemistry, synthesis and applications, design and develop crystalline molecular complexes.

Dr. Kyle W. Selcer
is an Associate Professor in the Department of Biology at Duquesne University, Pittsburgh, USA. He is also a member of the Center for Environmental Research and Education (CERE) at Duquesne University. His research focuses on bio assays for environmental endocrine disruptors in reptiles and amphibians, particularly the egg-yolk precursor protein vitellogenin.

Dr. Thomas MacDonald
is an Associate Professor of Environmental Science at University of San Francisco, USA. His research has become interdisciplinary, including environmental impacts on human health and, more recently, land-use impacts and ground water policy. He worked in environmental consulting, where he experienced the interdisciplinary nature of solving environmental problems.

Dr. Melissa Chan
is an Assistant Professor at the Southern Illinois University Edwardsville, USA. Her research focuses on the development of a mathematical and engineering framework to evaluate human health risks in the context of "Systems Environmental Health", in vitro toxicology, neurotoxicology, biological modeling, analytical chemistry and instrumentation.
Dr. Atin Adhikari
is an Assistant Professor, Department of Environmental Health Sciences, Jiann-Ping Hsu College of Public Health, Georgia Southern University, USA. His research focuses on exposure assessment of microorganisms, aeroallergens, pesticide residues & their role in respiratory diseases and on indoor air pollution control using air ionization & photo catalytic oxidation methods.

Dr. Xinhua Shen
is an Assistant Professor of Meteorology/Air Quality at University of Northern Iowa, USA. Her research focuses on air quality measurement and modeling, cloud-aerosol-precipitation interactions, as well as air pollution control technologies.

Dr. Asli Aslan
is an Assistant Professor, Georgia Southern University, USA. Her expertise is in water microbiology, water quality and public health. She has conducted and participated in several health-related water microbiology projects worldwide. She is currently the coordinator of International Collaboration for Sewage; a global network that connects experts in water quality research.

Dr. Fo-Ting Shen
is an Assistant Professor, Department of Soil & Environmental Sciences, National Chung Hsing University, Taiwan. His research interests are systematic and applied microbiology, including exploration of agriculture and industry-used microbial resources based on genotypic & phenotypic characterization, using culture dependent & independent approach.

Dr. Junichi Iwata
is an Assistant Professor, Department of Diagnostic & Biomedical Sciences, University of Texas Health Science Center, USA. His research focuses on understanding molecular mechanisms that cause craniofacial birth defects & regulatory mechanisms of exocytosis mediated by autophagic machinery, microRNAs, cellular cholesterol metabolism and WNT signaling.

Dr. Amin Mohebbi
is an Assistant Professor, Department of Civil and Environmental Engineering at Washington State University, USA. He conducts various environmental engineering experiments such as DNA extraction and Polymerase Chain Reaction (PCR) experiments on the effect of antimicrobial and antimicrobial resistance genes in soil and runoff following land application.

Dr. Javier Miguel Pulido Ochando
is working as a Researcher and Lecturer in the Department of Chemical Engineering, University of Granada, Spain. His research focuses on research in water treatment and waste water advanced oxidation processes and advanced ion exchange separation and membrane technology.

Dr. M. Jahangir Alam
is an Environmental Microbiologist and Researcher at University of Houston, Houston, Texas. He is the member of American Society for Microbiology and International Leptospirosis Society. His research interest includes applied and environmental microbiology, microbial source tracking, pathogen ecology, Food and water safety microbiology, public health microbiology, etc.

Dr. Navjot Bhullar
is a Faculty Member at University of New England, Australia. She is the Member of Australian Psychological Society (APS), International Association of Applied Psychology (IAAP) and Australasian Therapeutic Communities Association (ATCA). Her current research interests include environmental psychology and mental health.

Dr. Ji Li
is a Faculty at Department of Environmental Science and Technology, University of Maryland, College Park, USA. His research interests include aquatic ecology, algal eco-physiology, coastal eutrophication, harmful algal blooms, and ecosystem restoration. He is currently working on using algae based technology to improve water quality and product voluble algae biomass.

Dr. Kelin Zhuang
is a Post-Doctoral Fellow, Department of Earth Sciences & Environmental Studies, Dickinson College, USA. His current research and teaching area include coastal circulation and sedimentary environments; paleoclimate; glaciations in the paleozoic ice age and the last glacial maximum and related environmental change.
Dr. Slimane Merouani
is an Associate professor at University of Constantine, Algeria. He is a Chairman of the Scientific Committee of the Department of Chemical Engineering and a Faculty of Pharmaceutical Engineering Processes. His Research focus on Sonochemistry, Advanced oxidation processes, Acoustic cavitation, Simulation of processes

Dr. Zijian Li
is an Associate Environmental Researcher, Case Western Reserve University. His Research interest on environmental engineering, chemistry, biology, toxicology, and agriculture.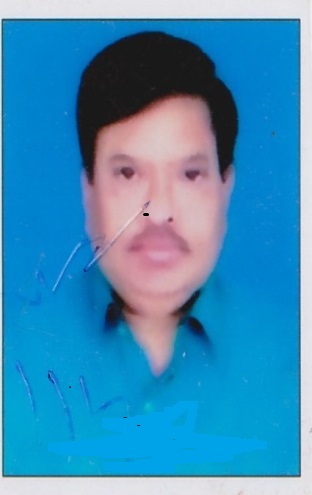 Dr. Akshey Bhargava
is a Professor of L.D. College of Engineering and CEPT University, Ahmedabad and Director, Kalol Institute of Technology and Research Centre, Kalol, Gandhi Nagar, Gujarat, India. Also was Director, Jyoti Rao Phoole University, Jaipur and Technical Advisor/ Environmental Advisor to various consultancy organizations, Presently, Professor Environmental planning with CEPT University, Ahmedabad, India.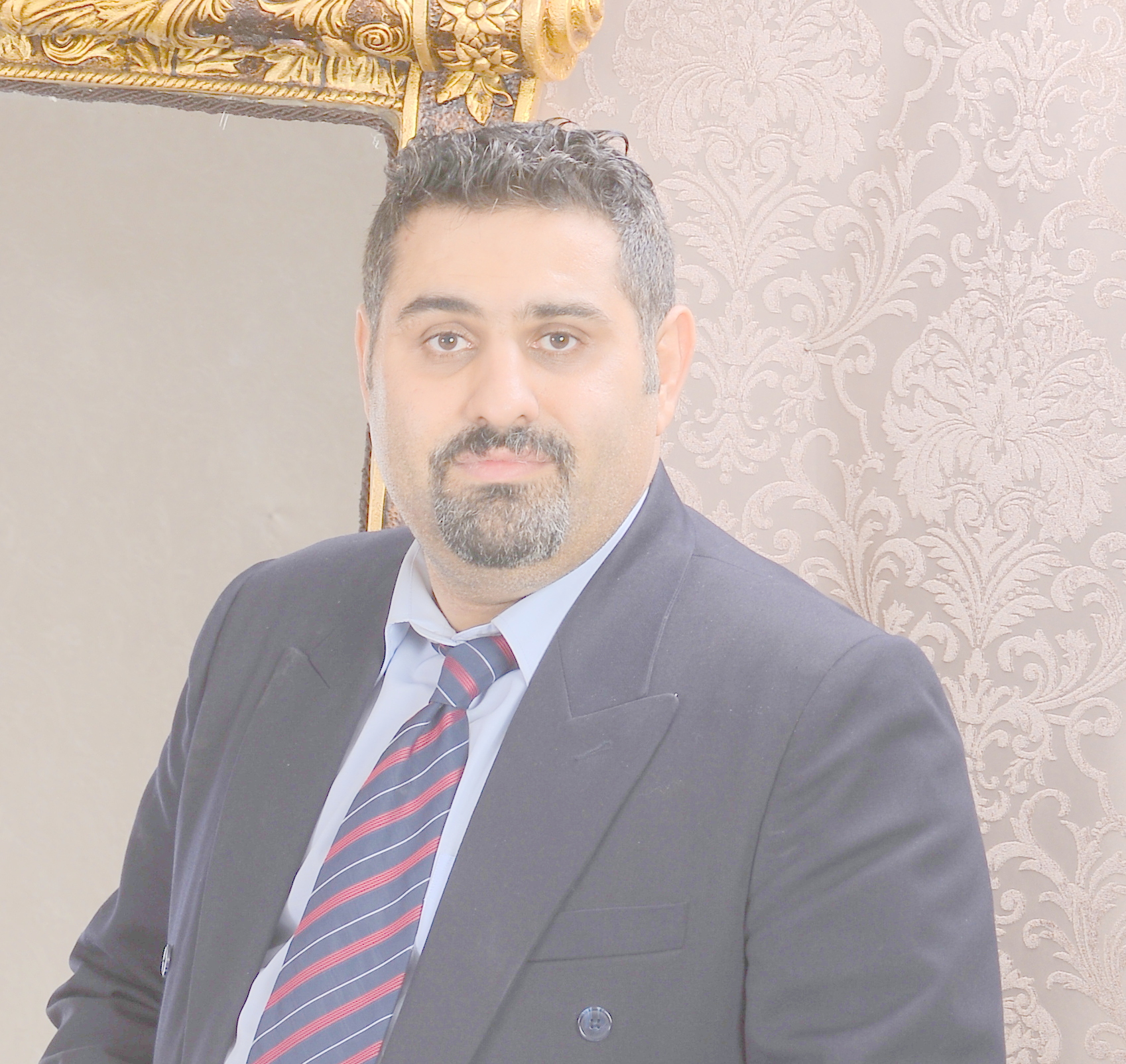 Dr. Kaveh Ostad-Ali-Askari
is a Ph.D. of Civil Engineering, Postdoctoral Student of Civil Engineering, Department of Water Resources Engineering, Faculty of Civil Engineering, Najafabad Branch, Islamic Azad University, Najafabad, Isfahan, Iran. His interesting topics including Groundwater Hydrology, Climate and Integrated, and Sustainable Water Resource Management, Water System Engineering, Water Resources Planning, etc.