Integrative medicine find its route from the mostly targeted medicine, slow or non-effective, personalized, traditional and old medication to improve personal health. Its methods may vary from ancient treatments,  but advantageous by involving mind-body involvement (yoga), physical exercise, natural herbal treatment, ayurvedic medications and acupuncture techniques. Whereas non-conventional medicine is most effective and reactive, but arise with side effects like allergy and irritations.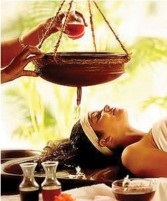 Conventional medicine is practiced by only ancient expertise, where persons age, health profile and diet are considered for treatment. But dissatisfaction with conventional medicine is it's recognition by its slow effectiveness and symptoms can last long, but even then severe deadly diseases can be cured effectively without or minimum side effects when compared with the non-conventional drugs. Ayurvedic medications include using variety of natural resources and herbal supplements for treating of diseases. FDA and WHO have proposed, the use of herbal medicine supplements of dietary resources and herbs, which have beneficiary medicinal property.
Acupuncture or traditional Chinese medicine is the procedure of treating diseases by a special suturing techniques. Integrative medicine finally involves personalized medicine as well as public health. Optimal integrative or complementary medicine has a variable effect as patient centered care, involving host, pathogen, and transmission agents of the infection. Although the wide this medicine has been evolved it still needs research to be continued in the field of modern complementary and alternative medicine. Herbal supplements have very beneficiary role in treating the diseases with the naturally available herbs. Ayurvedic and traditional medicine involves mind-body interactions, physical exercises, and yoga, massage therapy which has slow curability related to health and healing of the patient physical, emotional, behavioral characteristics.