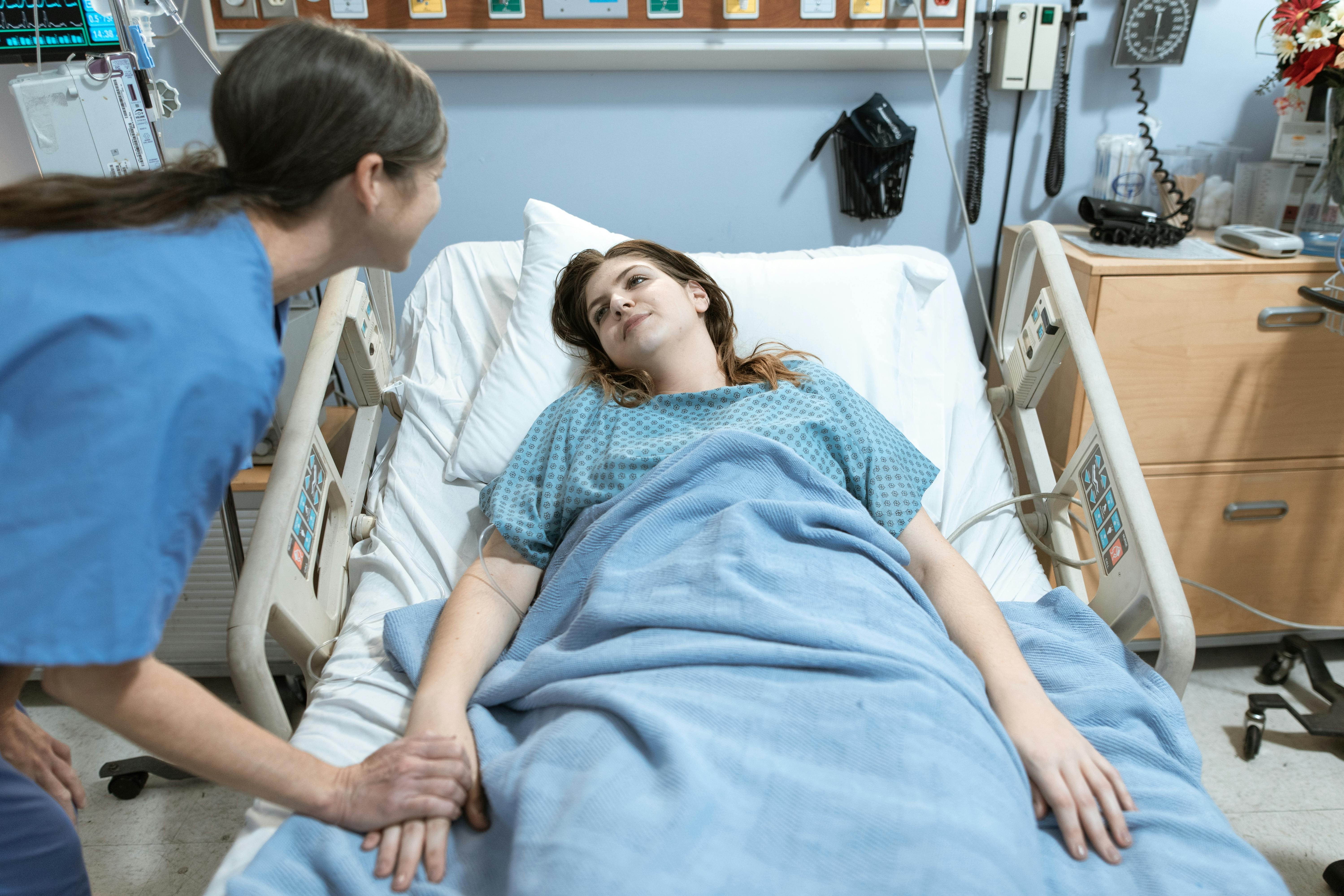 Nurses are the backbone of the entire healthcare system. Therecent pandemic illuminated their significance more than ever. Long working hours, exhausting routines, and dealing with critical emergencies stand against all of this firmly. In addition to this, nurseshave to work towards balancing numerous professional and personal responsibilities and commitments. It can all be quite mentally and physically taxing,eventually leading to burnout. And a burnt-out nurse is nothing less than a liability on the healthcare system. Therefore,nurses need to strike a healthy work-life balance to avoid any catastrophic fallout.
Balancing work, life, and studiesat the same timecan be an ordeal. It is like loving and thriving together while keeping one's sanity intact.However, balancing all of them can make your life a lot better and less stressful. Listed below are some essential tips to help you carry out the perfect balancing act.
Set realistic goals
Everyone has long-term goals, and as a nurse, you may have multiple. Do you know what they are? Do you want to specialize in a particular nursing care niche, or does the Director of Nursing salary and job role entice you? Do you want to help patients, or do you want to earn enough to buy a French villa? Identify your goal and list them down. These goals can include academic, professional, financial, and personal goals. Create a list according to priority and use it as a starting point to work toward achieving them. Ensure that these goals are realistic and non-conflicting. By specifying your aim, you will be able to choose the career path that aligns best with your dreams and ambitions.
Use technology to manage time for studies
For day-to-day tasks, especially those related to studies, use the latest technology to create a list, allocate time, and set reminders. Once you have decided, apply relevant strategies to limit distractions,delegate responsibilities, and manage time throughout your day. This simple tactic can help you achieve academic milestones while delivering excellent patient care and also making time for other things in your life.
Be aware of yourself and your needs
While focusing on your work, be attentive to yourself as well. Be aware of your physical as well as mental health. Listen to your body. Know your limitations, and do not push yourself beyond your breaking point. Strive for excellence instead of perfection. And in the process, if you have to say "no" to specific tasks and commitments, say so. You can evaluate such situations by answering these questions:
Is it really necessary?
Will I be able to manage other tasks?
Do I have time?
If the answer to one or all three is no, then say NO to whatever it is. Prioritize your professional and personal needs as long as you do not compromise your patients' and your integrity.
Invest in self-care
While taking care of others, nurses must also take care of their selves. Long working hours can disrupt your sleep cycle, exhaust your body, and make you look weary and aged before time. Therefore, invest in activities that promote self-care.
Try to squeeze inat least six to eight hours of sleep every day. It is the usual recommended amount for adults. By getting enough sleep, you'll ensure that you're active at work all the time. Moreover, take special care of your nutrition. Eat a healthy breakfast in the morning and a proper dinner at night. Keep a bottle of detox water with you that will keep you hydrated at work. Snack healthy.
On your days off, pamper yourself. Go to a spa or on a picnic with close friends and family. Always make time for personal commitments in between busy weeks. If you need a breather from the hospital/clinic, sneak out for a date during lunch hours. Indulge in a hobby if you fancy something.
Do not hesitate to ask for help
It is not humanly possible to perform every task effortlessly like a robot. Therefore, if you've got too much on your plate for a smooth balancing act, ask for help. If you have grown-up children, that's a plus. Ask them to help you out with household chores such as preparing meals, paying bills, buying groceries, etc. Au contraire, if you have small kids that need looking after while you're on your shift, ask your partner or neighbors to help out. Or hire a trusty babysitter.
Similarly, if you have an importanteducation-related deadline coming up, ask your supervisor for a time out or an extra set of helping hands while looking after patients. If need be, ask your peers to cover for you.
Build a support system
Nurses face severe stress in the wake of their routines. This stress can cause physical and mental problemsif left unaddressed. Therefore, to manage all of your professional and personal responsibilities to the best of your abilities, it is crucial to have an adequate support system. Some studies by the NCBI suggest that support groups have a direct effect on nurses' reduced stress levels. It helps them to avoid burnout and achieve a better work-life-study balance.
Deal with your conflicts as soon as possible
Relationships are an essential part of one's life. Any strain in them, either professional or personal, can drain one's energy as well as time. Not to mention, unhealthy relations can have profound consequences either way. Hence, do not delay in resolving your conflicts. A thorough conversation can help you get rid of misunderstandings. Do not jump to conclusions that can adversely impact communication and collaboration, especially at the workplace
Conclusion
Nurses are an essential part of the healthcare system; they take care of patients selflessly. With their professional requirements, they also have to focus on upskilling their practice and other personal commitments such as family and relationships.The lack of balance can often cause severe stress to nurses and can lead to burnout. This article mentioned several tips for nurses to manage work, life, and academics. It is essential to set realistic goals and create a priority list for achieving them. Technology can significantly help accomplish day-to-day tasks, especially school-related work. Additionally, nurses should hone their time management skills, invest in self-care, and seek the support they need to get stuff done. Last but not least, it is ok to say NO when your plate is full.