Acetaminophen is used to treat headache, muscle aches, arthritis, backache, toothaches, colds, fevers and flu. Few research studies revealed that usage of acetaminophen during gestation can lead to neuro developmental problems. The higher levels of Attention Deficit Hyperactivity Disorder (ADHD) or ADHD-type symptoms observed in those children whose mothers used the drug during pregnancy (Denmark , New Zealand). Researchers from Bristol University in the UK, studied data for 7,796 mothers who took part in the Avon Longitudinal Study of Parents and Children from 1991-1992, along with their children and partners. The team studied that result of behavioral problems in children and the use of acetaminophen by their mothers before and after giving birth. They also examined acetaminophen use by the women's partners.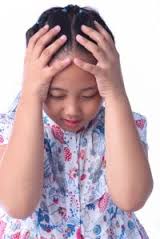 Behavioral problems were reported in 5% of children. The research findings indicate that children born to women who used the drug at 18 and 32 weeks of pregnancy were more likely to have behavioral problems and to be hyperactive. Those whose mothers used acetaminophen at 32 weeks of pregnancy were more likely to have emotional and other challenges. The research team did not find a link between maternal ADHD and the behavioral problems of the children in the study.
Limitation of the study is that it does not give any information regarding how much acetaminophen was used or for how long, but the authors believe that there is a link, and that something happens in the womb to cause this reaction. They are going to perform several studies to confirm the results, to find out exactly what happens, or to see if there is another reason.