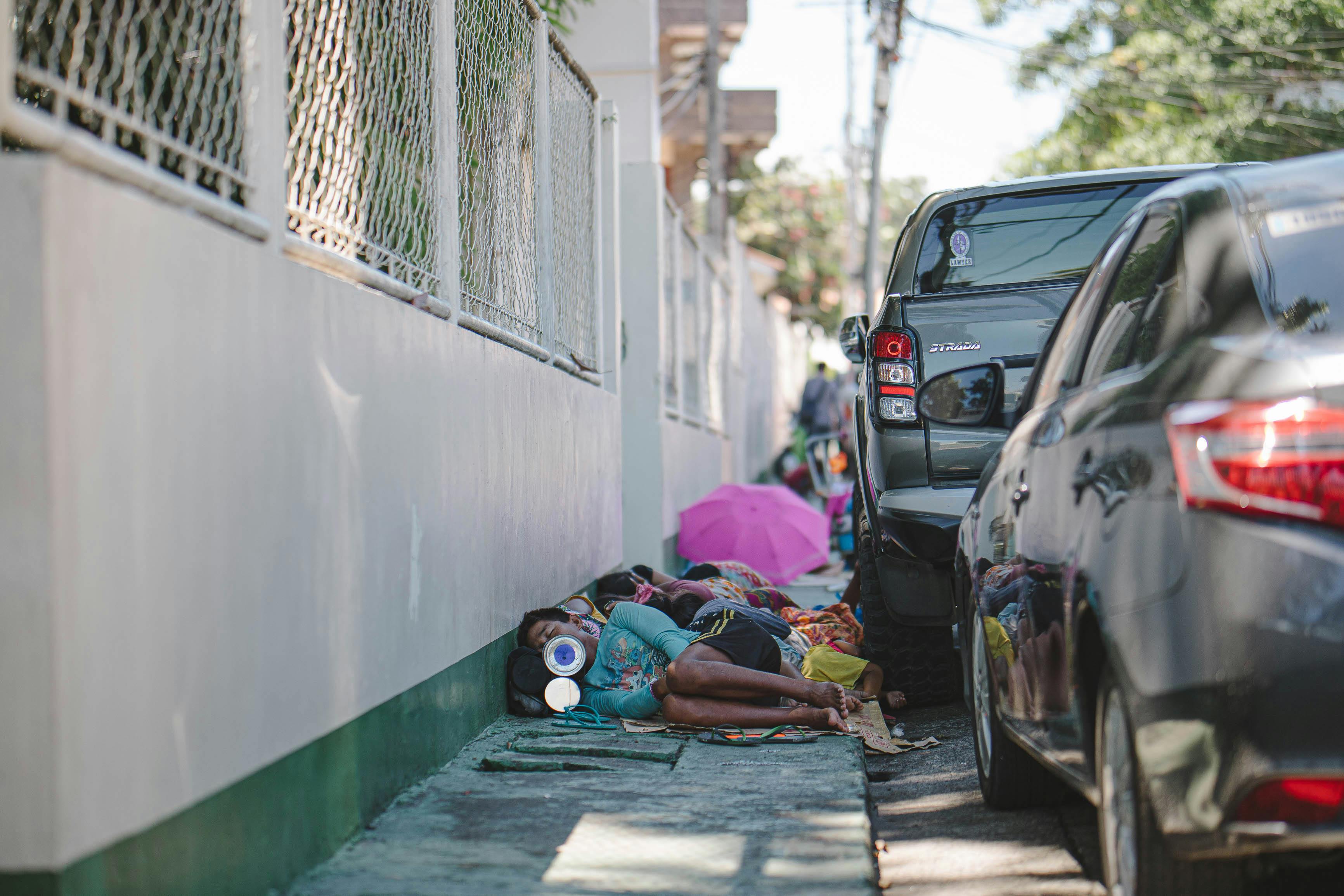 In 2020, researchers estimated that over 9% of the global population –around 689 million people – were living in extreme poverty. In other words, they earned less than $1.9 daily and were unable to fulfill their fundamental requirements. Similarly, some 773 million people in the world are illiterate, most of whom are women. After the emergence of the corona virus pandemic, these problems have become more intense for deprived communities worldwide.
On multiple occasions, world leaders have gathered and repeated their promises to eradicate poverty. But whom can they rely on to combat hunger and pandemics? Social workers are the right people to help the world right now.
In 1898, an American university offered initial courses in social work. Today, this discipline has turned into one of the world's most important treasures. Now, whenever a child faces abuse from their parents, or a woman becomes a victim of domestic violence, social workers show up at their doors. They're here for people suffering from discrimination, mental illnesses, and violence/aggression. To put it in simple terms, social workers help people overcome difficulties and restore a healthy lifestyle. For almost a century, social workers have been involved in significant social advances in American history. But what makes them so important in the world today? Let's see why we need more social workers:
Academic contributions
Apart from serving society, social workers unearth various principles and concepts that help countries shape better communities.
Where do you think social workers learn their practices, techniques for serving society? Do you deem that social workers' contributions don't relay to academics?Contrary to common beliefs, the discipline of social work isn't just about feeding the hungry or enriching the destitute. It's also an academic discipline supported by several theories and principles developed by sociologists. So, let's review the social exchange theory for a better understanding of the foundations of the intellectual contributions of social workers. It will show how social workers base their work on theories concocted by sociologists.
This theory proposes to utilize mathematics for assessing a relationship between two people instead of emotional metrics. Given that a person desires rewards and dislikes punishments, they'll prefer a relationship with the most profit and the fewest costs. A person keeps repeating their actions if they're constantly rewarded for it. As the rewards increase, their future expectations also increase. But they might break this relationship when costs begin to outweigh rewards and demand more from them.
The Civil Rights Movement
Social workers were active supporters of the Civil Rights Movement in the 1960s. They struggled for racial/ethnic discrimination to end in the United States. Similarly, social workers advocated for equal rights for everyone regardless of their sex, gender, religion, or ethnicity.
Today, they're fighting for women's rights and for eliminating prejudices against the LGBTQ+ community. They know that putting a stop to discrimination constitutes the best way to improve the condition of marginalized communities.
Workers' rights
Today, many individuals work in various settings worldwide. Social workers advocate for better treatment of employees by companies and encourage employers to provide several perks/incentives to improve a worker's lifestyle. Social workers serve as critical players in reforming labor laws and eliminating subjugation of the working class by elitists.
So, social workers have established different programs to help deprived employees, such as unemployment insurance, disability pay, and social security.
Child Abuse/Neglect
Statistics show that every 1 in 7 children in the United States has faced abuse/neglect. Neglect is the most dominant form of child abuse, followed by sexual, physical, and psychological abuse. Therefore, social workers help these children escape abusive households and relive their lives in a safe, healthy, and progressive environment.
They also look for signs of child abuse in families suspected of treating their children oppressively. It makes them essential contributors to the national childcare system.
Substance abuse
Today, China stands as the most populous country in the world. But the USA – being the third-most populous state – has the largest population of inmates. Some 1.43 million Americans were incarcerated in 2019, statistics have revealed. Similarly, 38% of Americans back in 2017 suffered from substance abuse. Social workers – therefore – help these people. They assist youngsters who have found a haven in drugs to escape street crimes, family conflicts, or educational incompetencies.
Clinical Social Work
Today, around 20% of Americans have some mental illness, according to NIH.
Social workers don't just advocate for women/children suffering from violence/aggression. They also serve as therapists, thereby treating people with mental illnesses. They interact with patients to assess, diagnose, and treat them effectively. Treatment options – besides medications – may include group/family therapy.
As the cases of mental disorders have increased after the surfacing of COVID, we need more social workers in healthcare collaborating with nurses/doctors to control this virus.
The aging population
In 2019, some 16.5% of Americans were aged 65+, as per estimates by Statista.
Social workers also address our country's aging problem. As more Americans age, they need special assistance to survive factors besides aging (diseases and financial instability). So, social workers help these senior citizens via Medicare and Medicaid. Citizens suffering from chronic illnesses also approach social workers to help them resume daily life. Also, people who have acquired some degenerative diseases – such as Alzheimer's – require emotional assistance from social workers to escape abuse/neglect.
Poverty
Unfortunately – despite being a developed country – the United States still has millions of people living in poverty. According to 2017 estimates, over 12% of our population lives under the poverty line. Thus, social workers struggle to combat factors that lead to eradicating poverty. While academics study why the world suffers from poverty, professionals work to help the poor escape destitution. They enable the poor to access government-funded programs.
In Costa Rica, 38% of the population suffered from extreme poverty. So, social workers proposed a plan called Puente al Desarrollo (Bridge to Development) to help the poor. This three-layered plan involved encouraging people's engagement, enhancing their education, and helping them achieve economic independence. In one year, multidimensional poverty dropped by over 40% in the country, thanks to the efforts of social workers. It shows why the world needs more social workers in today's age.
Conclusion
In this pandemic-ridden world – just like past epidemics – social workers collaborate with healthcare organizations to rescue people suffering from problems ranging from hunger/poverty to domestic abuse/neglect. It explains why BLS predicted a 16% growth in this profession between 2016 and 2026.
In many parts of the world, social workers have created some fundamental differences in people's lives. And, in the previous decade, the International Federation of Social Workers observed a 60% increase in membership. It does show that the world has realized how badly it needs the diligence and passion of social workers today.